Charlotte Hornets are one of the worst-performing franchises in NBA history. During the lockout 2011-12 season, Charlotte (then called the Bobcats) had the worst winning percentage in a season (.106) as they ended with a 7-59 record. Unfortunately for owner Michael Jordan, not much has improved since then.
Despite having eight lottery picks since 2011, Kemba Walker was the only player to have some success at Charlotte. He made the All-Star team thrice in his eight-season with the Hornets. He was willing to play for a franchise that failed to build a team around him. Despite all of his contributions to the team, in the 2019 Free Agency, the Hornets didn't even make an offer to Walker, who then joined the Celtics.
Owner Michael Jordan demands more from his players
After the release of "The Last Dance", Michael Jordan used the documentary to talk to his players about holding each other accountable. Regarding Jordan's comments, Devonte Graham said that "How you have to be comfortable calling your teammates out. That's going to make you guys even better. You'll bond better. Your team is stronger. "There is more of a respect level, instead of not saying anything and letting guys mess up over and over and over again and you're losing and losing."
Terry Rozier joked about how we would have got into a fight with Jordan, had he been on the same team with him. "I would have taken the Steve Kerr route. I'm super competitive."
Center Cody Zeller said that their young team could benefit from a message like this. "A lot of guys on our team haven't played in the playoffs and don't understand the attention to detail you have to play within the playoffs," Zeller said. "That was what I enjoyed hearing from MJ, especially as a younger team."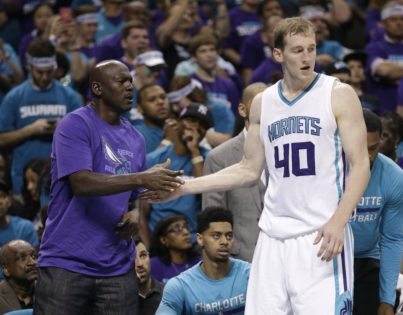 With the NBA inviting only 22 teams, the Hornets missed out on the invitation to Orlando. With that, they have now missed the playoffs for the fourth year in a row. It's also been almost 20 years since they won a playoff round as well. Jordan will be hoping that his young team can learn from him and improve in the future. He may have had one of the best careers as a player, but so far as an owner, he has been struggling.
Credit: Source link